February 26, 1997.  The Board agreed that there is "not a defined role for collection development within CLIC and there is disagreement about what it should be."
Olson (CLIC) was directed to investigate the possibility of CLIC participating in JSTOR as a consortium. In the end a consortial membership was not possible but individual institutions became JSTOR participants.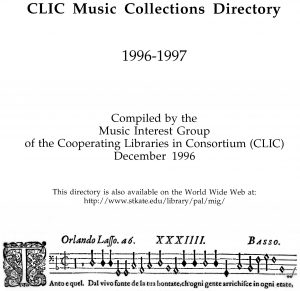 April 2, 1997.  The Board directed Olson (CLIC) to confirm by letter to Minnesota Higher Education Services Office (HESO) that the consortium is interested in the Gateway portion of MnLINK immediately and would consider joining System X in July, 2000.
A CLICnet II system crash during this period caused a change from weekly to nightly backups of the system and Waage's responsibility for patron data loads in future.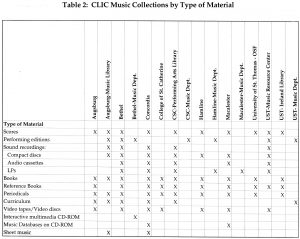 April 23, 1997.  The Board directed Olson (CLIC) to implement the planning process for new developments on CLICnet including implementing Graphical Users Interface (GUI) modules.
May 27, 1997.  The contract for the HP server from Ameritech was signed but payments were still being negotiated. Waage (CLIC) represented the private colleges on the Vendor Evaluation Team for the MnLINK RFP. The Board accepted the Equity Policy and commended the Equity Task Force for their good work and patience.
July, 1997.  The Equity Policy went into effect. Fees mandated by the policy would begin to be paid in July, 1998. A statistical report form developed by Joslin (MAC) was sent monthly to the CLIC Office. Parent (CLIC) created quarterly reports.
August, 1997.  A new computer was installed to operate CLICnet. ISEC (Information Services Executive Committee) activities focused on the installation and rebuilding of indexes and hosting and maintenance of information databases. Other groups such as ERWG (Electronic Resources Working Group) and BI (Bibliographic Instruction Interest Group) investigated and recommended databases and offered a variety of training opportunities to library staffs.
September 1997.  A new contract with Courier Dispatch was signed and twice a day ILL deliveries began.
October, 1997.  CLIC Cataloging Policies and Procedures Manual was distributed.