Intercultural Communication Interviews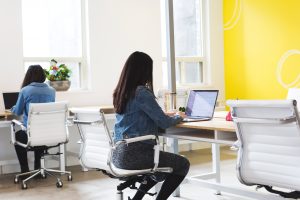 Learning More about Others
This section will provide the student with an essay assignment, sample essays, sample outlines, sample grading rubric and resources to help write the essay.
Specifically, as an exercise of intercultural communication competence, this unit adapts Deardorff (2004), Samovar, Porter, McDaniel, & Roy (2017), and others to: first, assist the student in thoughtfully preparing for the intercultural interview; second, gives the student a sense of how to effectively conduct the interview using perception checks, employing nonverbal and verbal skills, enhancing active listening and integrating compassionate listening when appropriate; and, third, help the student to prepare for the course's essay assignment.
The "Humans Unit" is an intercultural communication interview learning module providing students a unique opportunity to better understand a given culture outside of, or other than, their own culture.
The "Humans Unit" Objective:
The interview learning module is foundational for the process of acquiring that level of intercultural communication competence, increasingly necessary for professional growth and personal fulfillment, as it gives students sensitive insight to persons of another culture and an appreciation for one's role and responsibility within our globalized world. In short, "[c]ollaboration and commerce between nations and across cultures is an unavoidable necessity of modern living, with the success of those endeavors hinged upon the competence with which each party interacts with the other. Further, these interactions can be beneficial, not just in terms of each group realizing their respective goals, but also at the level of the individuals involved" (Cavanaugh, 2015, p.1). Thus, presenting and encouraging the transformative process of learning effective intercultural communication interviewing skills are key to improving intercultural communication competence — the extent to which one is able to "effectively adapt verbal and nonverbal messages to the appropriate cultural context" (Neuliep, 2018, p.37).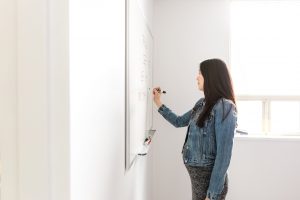 Elements of this Unit Include:
Increasing Intercultural Communication Competence is the general objective of this unit. Elements of this unit include theory, sample student work, online class activities, relevant links and resources. The key questions addressed in this learning unit include:
What are communication and intercultural communication competence
What is perception and perception checking?
What verbal skills are used in building intercultural communication competence?
What nonverbal skills are used in building intercultural communication competence?
How can compassionate listening help build intercultural communication competence?
Communication Skill Areas Related to Intercultural Communication: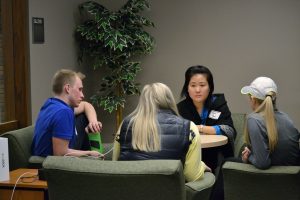 There are four primary concepts and skill areas, central to intercultural communication itself, that are necessary for conducting an intercultural interview–perception and perception-checking, nonverbal communication and verbal communication, listening. The pedagogical format used to best impart the four skill areas central to intercultural interviewing includes a definition of the skill area itself, a discussion of the practice or use of this skill area in intercultural communication contexts, questions to consider for the effective use of the skill area, and a prompt or queue for the development of an essay assignment reflecting upon the intercultural interview; in sum, we consider what is learned from the preparation for the interview, the tenor, and substance of the interview itself, and a reflection upon if/how the interview transforms or deepens an understanding of both the culture of the interviewee as well as the student's own culture. The unit is peppered throughout with insightful student observations and, in the appendix, helpful comments culled from past student papers are offered.  External resources, class activities, and videos will also be provided for an opportunity to further and deepen understanding of the four skill areas (perception, verbal and non-verbal communication, and listening) beyond what is strictly necessary for the scope of the student essay or special project.
Course Content:
Though designed to assist in reviewing and distilling certain key conceptual and skill areas relevant to the essay assignment, this unit still stresses familiarity with primary course materials as a whole or related/important material covered during class. Course content must be read carefully, understanding the importance of asking the instructor for clarification of something unclear, addressing any questions that occur while reading, or sharing valuable student life-experience with the instructor, sparked by reading or conversation, that may inform or flavor the essay. The instructor will do everything possible to help the student succeed in both understanding the concepts and formulating a solid outline or strategy for using core concepts in the intercultural interview. The instructor will help the student translate what they have learned of the theoretical aspects of intercultural communication, what they have experienced in a successfully conducted interview process, and, drawing from the student's personal experience itself, offer suggestions as to thinking through and writing a coherent narrative that shows progress towards intercultural communication/interviewing competence. Again, sample outlines, previous student essays, and other helpful resources are linked at the end of this unit.
Understanding the standard definitions of terms and concepts within the Intercultural Communication discipline will help write the essay.  Terms to consider in preparation and essay include communication; culture, and the selected components of culture (e.g., , cultural patterns, and typologies); cultural identity; ; perception, cultural values, and beliefs; listening. Cultural understanding provides the awareness and practical skills for learning and conducting an intercultural communication interview, uncertainty reduction, communication competence, and the sojourner experience. Possessing the knowledge to draw upon allows one to effectively exercise communication skills drawn from the terms and concepts above and understand the importance of the context in which one exercises these skills.
About Assignments: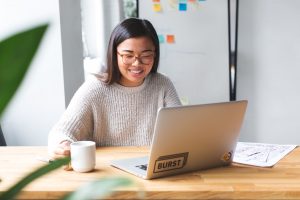 Intercultural communication courses ask students demonstrate their progress towards intercultural communication competence. To this end, written and oral assignments focus on personal reaction to and acquired knowledge and analysis of certain aspects of another culture relevant to effective intercultural communication. Doing so may lead to some measure of intercultural competence. In the course, discussions posts, written work, and class assignments as students to  1) learn about, and be aware of, one's own culture and how it has shaped who and what one is so that honest and sound research of another culture to which she does not belong may occur; 2) interview someone from, or closely associated with, that culture and; 3) analyze the process and your intercultural communication.
Preparing for the Intercultural Conversations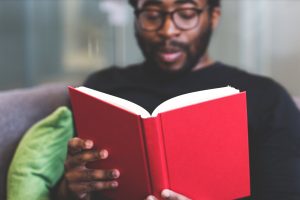 First and foremost, an intercultural interviews should be conducted in a safe environment enabling both interviewer and interviewee to ask genuine, honest, and respectful questions with responses given. The interview must be more than a loose exercise in stream-of-consciousness questioning. Hence, preparation for the interview is necessary as questions and prompts will need some connection or relevance to the student's essay. It helps to read corresponding chapters and sections from the primary textbook and other relevant resources. Pay attention to cultural patterns and taxonomies/typologies as listed below. Choose one or more concepts fitting to the essay and include one or more concepts with which you are comfortable, along with concepts including, but not limited to, cultural identity, intercultural verbal and nonverbal communication, perception, and listening. Consider:
Kohl's Analysis of American Cultural Patterns
Hall's High-Low Context Cultural Taxonomy
Hofstede's Cultural Taxonomy
Kluckholm and Strodtbeck's Value Orientations
Project Globe builds upon Hofstede and Kluckholm, Strodtbeck's work, and Minkov's Cultural Dimension.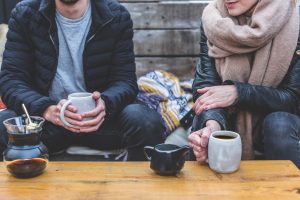 Sample questions for an interview, then, may include, in some fashion, how the interviewee experienced a collective vs. an individualistic family structure. Consider the variety of questions one could ask: Did you feel like a team or more as individuals in your family? Did your country stress what was "good for the country" or "what is good for the individual citizen?" Can this be explained? How were family decisions made, where did you go to college, and who is responsible for what chores
Thinking about the questions to ask during the interview and consider the course content one would like to explore. At the same time, one will want to "just listen" without asking questions for some of the interview time. Chapter 6 focuses on how to use "active listening" and "compassionate listening skills" depending upon the context.
Sample Assignment
Intercultural Communication Interview Essay: "Exploring Cultures"
Due: As assigned in the schedule
Late work will receive a 5% grade penalty per day (not class period) missed. After 2 weeks of being late, the assignment is only worth 50% of the grade.
Overview:  This assignment asks you to write a 3-5 page typed (in 12 font, 1-inch margins, double-spaced) essay that integrates the course material and research into a personal and observational reflection of a co-culture you explored. Fundamental to this assignment is an intercultural interview. It is highly suggested, if you can, to visit a Human Library event for this assignment. However, any interactive intercultural interview works.
This essay requires personal investigation/reflection, research, as well as ties to the readings.
This essay will take the form of a personal narrative where the first-person voice is used; however, it will synthesize critical thinking and outside information/research integrated with your personal experience/reflection/opinions.
Procedure:
Approach: First, this is YOUR class and YOUR paper. I see this as your journey learning about communication in "OUR" intercultural world. I want you to explore a co-culture that will help you with your interests, conflicts, curiosity, etc. My philosophy for this class is that the essay is a time for you to show how you can connect to the theory you are reading/we are discussing but also a time for personal exploration, asking questions and challenging your own intercultural growth.
Topics:  Decide upon the topic of your essay. Any topic related to this section of the class's goal to explore co-cultures is acceptable.

For this Essay, you must include 1 outside source and 1 personal experience from at least 1 visit/conversation/exploration into this co-culture.
Primary topics include perception, language/verbal communication, nonverbal communication, compassionate listening and culture shock. However, you may explore any topic within the unit.
Sample Essay Prompts and Sample Outlines are available.
If would like feedback on your topic or outline, please ask your instructor.
Requirements:

Add at least 5 in-text parenthetical references from the course readings (using APA or MLA) in a meaningful way to help explain/analyze your topic/experience.

This essay should reference appropriate course content.
In your essay, you should apply the theory from the course readings, quoting and correctly citing the text at least 5 times (that is directly quoting or paraphrasing the text in a meaningful way and then stating the page the theory/concept was found on -quotes generally from the first unit's essays, but if you do find something useful from a later chapter, that is ok to use too).
Add 1+ credible research source that can provide factual information about the co-culture you are exploring (this can parallel your posts in the discussion area of this online class).

You can examine country profiles, demographic data, or more scholarly, theoretical materials.
Approved Sites:
.com sites and additional research may be added if desired – but the 1 source you do include as required must be a primary source or a scholarly source (or one suggested by your instructor, but NOT Wikipedia).

Experience this co-culture: include reference to you exploring this culture/co-culture.

I would like you to spend at least 2 hours experiencing this co-culture
Ideas?

The Human Library events are often chosen from past students as ideal for this essay.
Informal or formal interview, conversation, a day spent at a site associated with this co-culture, visit an art center, tour a religious site [we have many different religious groups in our area – from a variety of Christian churches, Buddhist temples/centers, mosques, synagogues, free-thinkers group, etc.] go to a store associated with this group [there are Indian, Asian, Mexican, East African, etc. stores in your area], have a meal with someone from this co-culture, etc.

Remember your Works Cited page. Use 12-point font, double spaces, and "normal" margins of 1" on all sides – submitted on time in the dropbox as a Word Document, PDF or RTF (this does not count toward the 3-5 pages).
Organization: Anyone wishing to work on an outline can ask their instructor for assistance. Sample outlies are provided BUT are only suggested approaches, not mandates.
DO NOT PLAGIARIZE!!! Please ask for help or just cite the source you used. Taking a sentence here and from there is also plagiarizing if you do not attribute the source. Instead of this, just "cite" (cite).  Thanks!
A word about honesty: The essay is written in the first person and connects personal experience to theory/concepts from the class. Of course, I realize that you might just fabricate experiences for your essay and never actually do the required elements. Generally speaking, it takes more effort to fabricate the scene and is not worth the time. However, I hope each of you will not choose such an unethical choice. The joy of these activities is that you can actually improve your own experiences!
Sample Essay Prompts:
Explore Verbal Communication:
Explore the "nexus" of language, culture and intercultural communication. Compare and contrast the verbal communication of your own cultural experience and that of the culture you explored. In your essay, examine the relationship between culture, verbal communication and intercultural communication.

Ideas: talk to a newcomer/immigrant/international student/international visitor who is new to our area. Explore how learning/using English has been a challenge/reward for this person. Apply the theory from the book to this person's experience. Compare what you experienced/observed to what you researched.
Ideas: use a language you are learning to explore another culture. How do others react? How do you feel using this language? Explore the notions of language in your essay. Compare what you experienced/observed to what you researched.
Ideas: Try to learn a few words in another language. Use these words in a new setting related to this culture. How do others react? How do you feel using this language? Explore the notions of language in your essay. Compare what you experienced/observed to what you researched.
Try creating an experiment – you can even work together! However, use "common sense and safety" though – Once a student stood by the pop machine and used Spanish to ask for change from passerby's – another student watched. They then talked to other bilingual students to better understand the experience of "English as a Second Language."
Ideas: really this is unlimited! You can even use SKYPE or other online tools to internationalize this experience.

Explore Nonverbal Communication:
Compare and contrast the nonverbal communication of your own cultural experience and that of the culture you explored. In your essay, examine the relationship between culture and nonverbal communication. Compare what you experienced/observed to what you researched.

Ideas: spend some silent time observing nonverbal communication – then find a person you feel comfortable to ask questions from.
Test it out! Join the International Student Club, spend an afternoon volunteering, go to a restaurant, learn how to eat in a different way, have fun – challenge yourself.
Volunteer with a group
Read more about cultural identities. Gender identity is one that is being discussed more in the news. How can you explore this co-culture?

Compassionate Listening
Perception and Perception Checks
Better understand "culture shock:"
Examine the verbal and nonverbal elements of culture shock. Learn about someone's journey to a new culture and apply the materials you researched/read from class to this person's story. Compare/contrast their experience to a time you felt you had a sense of "culture shock."
Explore contexts where cultures communicate – this is a very wide open idea – see D2L for more ideas.

How do cultures come together in educational contexts?
How do cultures come together in business contexts?
How do cultures come together in sports and athletic contexts?
How do cultures come together in health care contexts?
How do cultures come together in art/music contexts?

Other!? Talk to your instructor about other areas you have related to this unit.
According to Samovar et al. (2000), the deep structure of culture refers to such issues as the relation between God and humans, the individual and the group, among families, as well as differing views of the relative importance of liberty and authority, equality and hierarchy, rights and responsibilities.
"Intercultural communication occurs when large and important cultural differences create dissimilar interpretations and expectations about how to communicate competently" (Lustig & Koester, 2011, p.52).