Intercultural Communication Interview Essay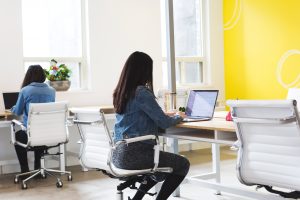 Overview:
This section will provide the student with an essay assignment, sample essays, sample outlines, sample grading rubric and resources to help write the essay.
Assignment
Intercultural Communication Interview Essay: "Exploring Cultures"
Due: As assigned in the schedule
Late work will receive a 5% grade penalty per day (not class period) missed. After 2 weeks of being late, the assignment is only worth 50% of the grade.
Overview:  This assignment asks you to write a 3-5 page typed (in 12 font, 1-inch margins, double-spaced) essay that integrates the course material and research into a personal and observational reflection of a co-culture you explored. Fundamental to this assignment is an intercultural interview. It is highly suggested, if you can, to visit a Human Library event for this assignment. However, any interactive intercultural interview works.
This essay requires personal investigation/reflection, research, as well as ties to the readings.
This essay will take the form of a personal narrative where the first-person voice is used; however, it will synthesize critical thinking and outside information/research integrated with your personal experience/reflection/opinions.
Procedure:
Approach: First, this is YOUR class and YOUR paper. I see this as your journey learning about communication in "OUR" intercultural world. I want you to explore a co-culture that will help you with your interests, conflicts, curiosity, etc. My philosophy for this class is that the essay is a time for you to show how you can connect to the theory you are reading/we are discussing but also a time for personal exploration, asking questions and challenging your own intercultural growth.
Topics:  Decide upon the topic of your essay. Any topic related to this section of the class's goal to explore co-cultures is acceptable.

For this Essay, you must include 1 outside source and 1 personal experience from at least 1 visit/conversation/exploration into this co-culture.
Primary topics include perception, language/verbal communication, nonverbal communication, compassionate listening and culture shock. However, you may explore any topic within the unit.
Sample Essay Prompts and Sample Outlines are available.
If would like feedback on your topic or outline, please ask your instructor.
Requirements:

Add at least 5 in-text parenthetical references from the course readings (using APA or MLA) in a meaningful way to help explain/analyze your topic/experience.

This essay should reference appropriate course content.
In your essay, you should apply the theory from the course readings, quoting and correctly citing the text at least 5 times (that is directly quoting or paraphrasing the text in a meaningful way and then stating the page the theory/concept was found on -quotes generally from the first unit's essays, but if you do find something useful from a later chapter, that is ok to use too).
Add 1+ credible research source that can provide factual information about the co-culture you are exploring (this can parallel your posts in the discussion area of this online class).

You can examine country profiles, demographic data, or more scholarly, theoretical materials.
Approved Sites:
.com sites and additional research may be added if desired – but the 1 source you do include as required must be a primary source or a scholarly source (or one suggested by your instructor, but NOT Wikipedia).

Experience this co-culture: include reference to you exploring this culture/co-culture.

I would like you to spend at least 2 hours experiencing this co-culture
Ideas?

The Human Library events are often chosen from past students as ideal for this essay.
Informal or formal interview, conversation, a day spent at a site associated with this co-culture, visit an art center, tour a religious site [we have many different religious groups in our area – from a variety of Christian churches, Buddhist temples/centers, mosques, synagogues, free-thinkers group, etc.] go to a store associated with this group [there are Indian, Asian, Mexican, East African, etc. stores in your area], have a meal with someone from this co-culture, etc.

Remember your Works Cited page. Use 12-point font, double spaces, and "normal" margins of 1" on all sides – submitted on time in the dropbox as a Word Document, PDF or RTF (this does not count toward the 3-5 pages).
Organization: Anyone wishing to work on an outline can ask their instructor for assistance. Sample outlies are provided BUT are only suggested approaches, not mandates.
DO NOT PLAGIARIZE!!! Please ask for help or just cite the source you used. Taking a sentence here and from there is also plagiarizing if you do not attribute the source. Instead of this, just "cite" (cite).  Thanks!
A word about honesty: The essay is written in the first person and connects personal experience to theory/concepts from the class. Of course, I realize that you might just fabricate experiences for your essay and never actually do the required elements. Generally speaking, it takes more effort to fabricate the scene and is not worth the time. However, I hope each of you will not choose such an unethical choice. The joy of these activities is that you can actually improve your own experiences!
Sample Essay Prompts:
Explore Verbal Communication:
Explore the "nexus" of language, culture and intercultural communication. Compare and contrast the verbal communication of your own cultural experience and that of the culture you explored. In your essay, examine the relationship between culture, verbal communication and intercultural communication.

Ideas: talk to a newcomer/immigrant/international student/international visitor who is new to our area. Explore how learning/using English has been a challenge/reward for this person. Apply the theory from the book to this person's experience. Compare what you experienced/observed to what you researched.
Ideas: use a language you are learning to explore another culture. How do others react? How do you feel using this language? Explore the notions of language in your essay. Compare what you experienced/observed to what you researched.
Ideas: Try to learn a few words in another language. Use these words in a new setting related to this culture. How do others react? How do you feel using this language? Explore the notions of language in your essay. Compare what you experienced/observed to what you researched.
Try creating an experiment – you can even work together! However, use "common sense and safety" though – Once a student stood by the pop machine and used Spanish to ask for change from passerby's – another student watched. They then talked to other bilingual students to better understand the experience of "English as a Second Language."
Ideas: really this is unlimited! You can even use SKYPE or other online tools to internationalize this experience.

Explore Nonverbal Communication:
Compare and contrast the nonverbal communication of your own cultural experience and that of the culture you explored. In your essay, examine the relationship between culture and nonverbal communication. Compare what you experienced/observed to what you researched.

Ideas: spend some silent time observing nonverbal communication – then find a person you feel comfortable to ask questions from.
Test it out! Join the International Student Club, spend an afternoon volunteering, go to a restaurant, learn how to eat in a different way, have fun – challenge yourself.
Volunteer with a group
Read more about cultural identities. Gender identity is one that is being discussed more in the news. How can you explore this co-culture?

Compassionate Listening
Perception and Perception Checks
Better understand "culture shock:"
Examine the verbal and nonverbal elements of culture shock. Learn about someone's journey to a new culture and apply the materials you researched/read from class to this person's story. Compare/contrast their experience to a time you felt you had a sense of "culture shock."
Explore contexts where cultures communicate – this is a very wide open idea – see D2L for more ideas.

How do cultures come together in educational contexts?
How do cultures come together in business contexts?
How do cultures come together in sports and athletic contexts?
How do cultures come together in health care contexts?
How do cultures come together in art/music contexts?

Other!? Talk to your instructor about other areas you have related to this unit.