The Public Speaking Resource Project
The Goal of The Public Speaking Resource Project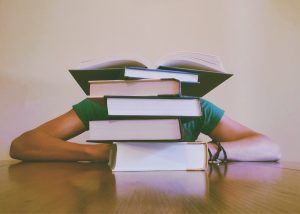 Many instructors are opting to use high quality, low cost, "Open Education Resources" (OER) textbooks. Students' voices have been heard, especially in Minnesota where students from a variety of public and private 2-year and 4-year schools organized, lobbied and won major footing concerning flexible textbook adoption requirements in Minnesota.  In the spirit of sharing, students from MN introductory public speaking classes have generously donated and granted permission for sharing their sample speeches, outlines, and written work as well as a personal self-critique of their speech presentations.
Overview of The Public Speaking Resource Project Contents
This Press Book focuses on three public speaking units: Special Occasion Speaking; Informative Speaking; and Persuasive Speaking.
The first part of the book integrates the theory and skills associated with an Introduction to Public Speaking class from the OER Book Exploring Public Speaking, 4th Edition, shared through a creative commons 4.0 license.
The second part highlights the three public speaking units.  Finally, the book ends with a resource section. The book was originally created to complement an OER book called The Public Speaking Project. Unfortunately, due to a number of unfortunate circumstances, this book is no longer able to be updated. Therefore, I have merged chapters and additional educational resources from a number of credible, well-thought-out OER textbooks in Public Speaking into this OER book. I will continue to update and adapt this book to best meet an introductory college student's needs in learning public speaking.
In the Second Part, Each Unit follows the pattern of:
Start – In the "start" area, you can expect an overview of the unit, including the suggested Speech Assignment handout.
Read – The "read" section will include links to the related chapters.  Additionally, an introduction to the unit and study guide for students offers relevant reading materials.
Practice – To "Practice," this third section suggests student activities that correlate with the Unit chapters and Unit Speech Assignment. Additional practice materials include:

Free OER D2L BrightSpace Course "Shell"

Instructors should visit the online Public Speaking Resource Project Desire2Learn Brightspace site that is open to instructors who may wish to upload "learning objects," created in LodeStar, to their own online class shells.
Learning Objects will ultimately be shared in a Minnesota State Repository.

Sample Speeches have been recorded and shared with the students' written permission. Highlighted speeches include sample outlines, sample student self-critiques, and other resources. This PressBook will continue to update and more samples will be added.

Do – "Doing" includes tips from past students on how to accomplish the speech assignment. Additionally, sample discussion questions are included.
Reflect – The final section of "Reflect" includes a self-critique/self-reflection unit and sample student self-critiques.