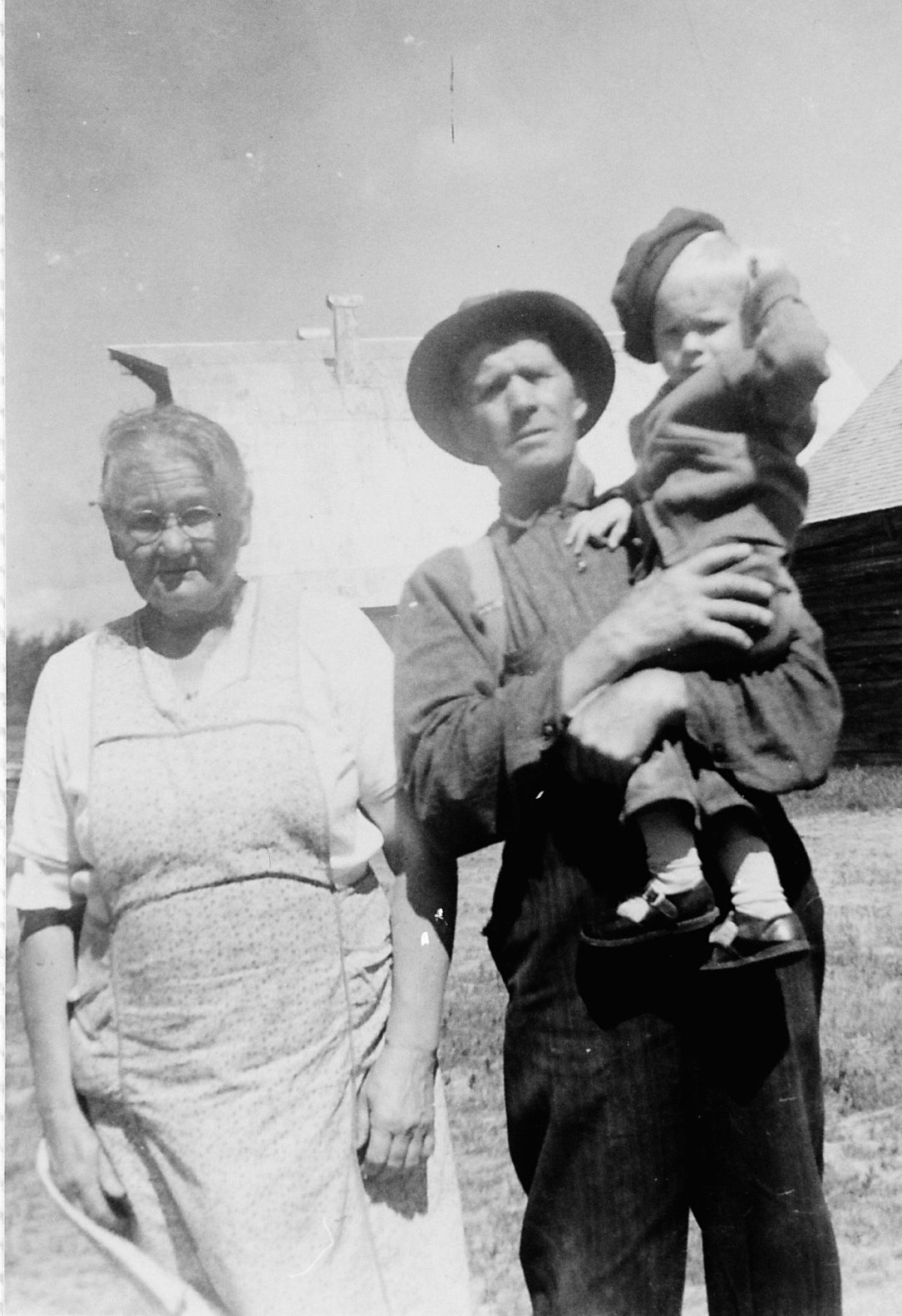 This is the story of William and Katri and their six sons, a Finnish family in northern Minnesota. What most captivates me about their story? First, it is an immigrant story. These people were brave to leave everything they knew and build a new life in a new land. Paltamo, Katri's birthplace, was first settled around 1555! It had to be a difficult decision to leave a place where your family lived for many generations. In addition, sometimes the family who stayed in Finland treated people who left as traitors. So why did they leave? Things were not great in Finland in the early 1900s. There were low wages and famine and only property owners could vote. There was the Russian military. Women experienced more equality in the US than they did in Finland.
The second thing that captivates me is that William and Katri did pretty well. Farming in northern Minnesota is not the easiest life, but they built up a farm with about 15 buildings on it. They farmed, sold milk and had a blacksmith shop. Chisholm is in the far north of the United States and is known as cold and snowy. But it is actually farther south than the towns in Finland where William and Katri were born. Paltamo and Haapavesi are at 64 degrees North and Chisholm is only 47 degrees North. And yes, if you are thinking 64 degrees North is close to the arctic circle, you are right! It is about 173 miles away.
The third thing that captivates me is that William and Katri seemed like good people, honest and hard working. (I can't say the same about some of my other relatives I have researched!) Also, the unique Finnish culture fascinates me! I cannot wait to visit Finland some day. Our family definitely inherited sisu. It is hard to translate this word, sort of a stubborn perseverance, and the Finnish are known for it.
Katri loved desserts and made homemade root beer. She did not ever speak much English. Carol, a grand-daughter, remembers William always had a pocket full of lemondrops.
But let us begin our story back in Finland. It looks like both William and Katri were living in Oulu and met there. William, 25 years old and a laborer, arrived first, in 1903. Usually people traveled on a Finnish Steamship Company steamer from Hanko to Hull and then took a train to Liverpool, so that is probably what William did too. Then he took a ship to Halifax and then came through Sault Sainte Marie. He appeared to be traveling alone and he was already going to Chisholm Box 127 – who was there before him? Why was he going there? Chisholm had only just been incorporated in 1901 with 250 people.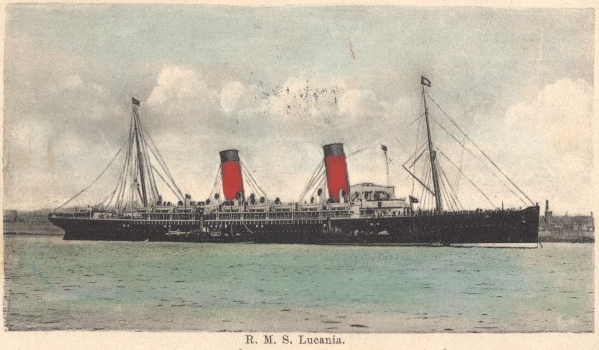 Katri arrived in 1905 on the Lucania. The Statue of Liberty welcomed her into the harbor and then she had to go through Ellis Island. She could read and write and she was listed as a servant. She was 26, in good health and had $20. She was going to Chisholm to meet a friend who had paid her ticket: Vilho Laitala at Box 127 in Chisholm. Yes, that is William, just one of the variations on his name. Maria Leinonen traveled with Katri and also said she was going to Vilho in Chisholm, though she paid herself. There were other Finnish folks on the ship. This was the peak of emigration from Finland because times were tough there.
Already in 1905, Chisholm had 4231 people. There was a big mining boom with 8 mines nearby. 64% of the population was foreign born, the highest on the iron range.
William and Katri married on 6 May 1906. John and Hannah Heikkinen were listed as witnesses. The next year, William was born on 7 May 1907.
Then the next year, they had the Great Fire in Chisholm. It happened quickly and people ran for their lives. 4000/6000 people lost their homes. We don't know where William and Katri were living at this time or how bad it was for them, but it had to be scary. There were lootings. Martial law was declared and the militia stayed for 8 weeks. Chisholm quickly started to rebuild and had a 25% increase in population one year later.  (Read more here.)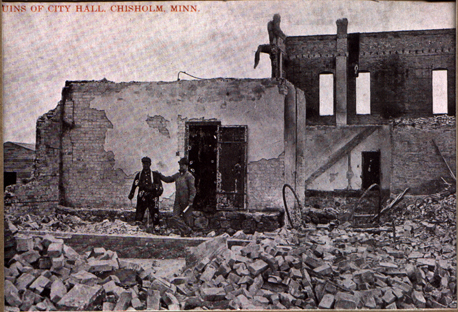 Edward was born 29 Oct 1909. Sulo followed 23 Sep 1911. His baptism was done by the pastor at Saarikoski Finnish Evangelical Church in Lavell township. It was independent, with only 6-8 families the first few years.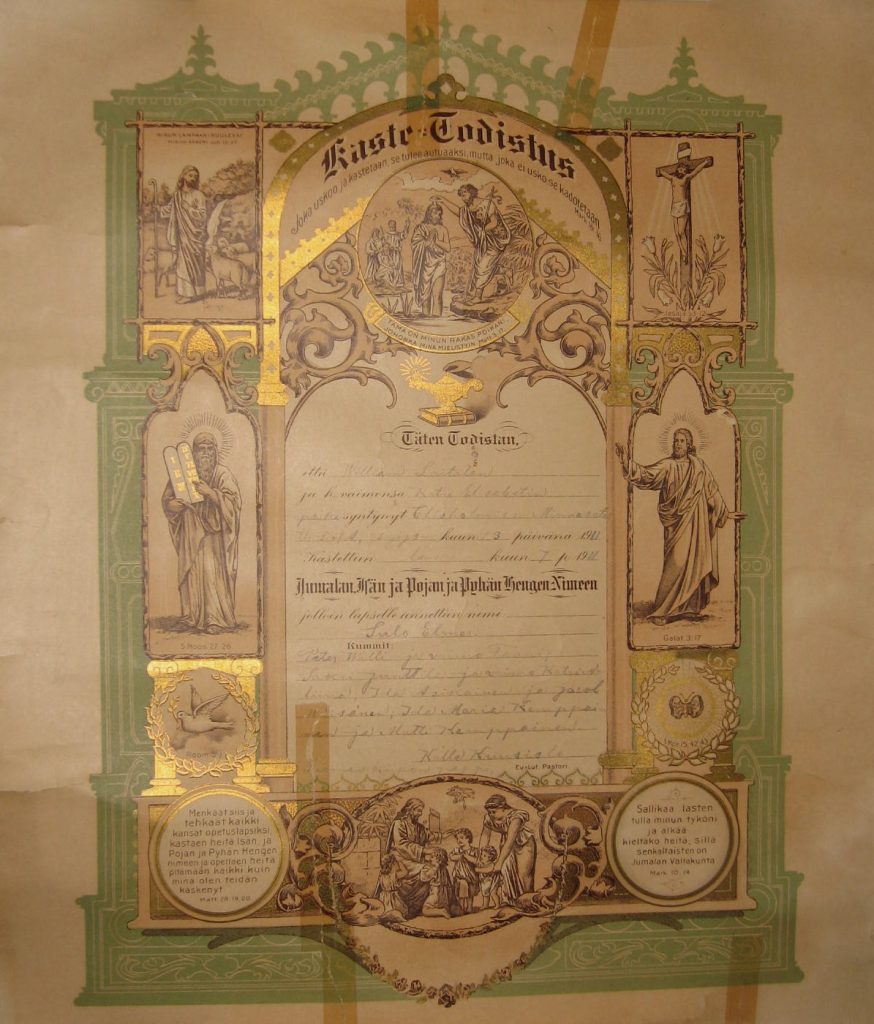 At first I had the notion that it was a lonely existence for this immigrant family. Boy, was I wrong. There was a huge Finnish population in the area and they had many community activities: sports, music, Finnish Temperance Society, Workers Society, civic clubs and Finnish newspapers. We don't know how active William and Katri were, but they were at least connected to the Saarikoski Finnish Evangelical Church since the pastor on Sulo's baptism certificate was associated with this church.
In 1913, William bought block 4 lot 13 on Hickory and Adolph returned from Finland with Hanna. It looks like a couple other cousins came with them as well. Wayne was born 3 May 1914 and later that year William bought block 4 lot 14-15 on Hickory. In 1916, William bought lot 2 of the farm and Arvid was born 27 Aug 1916.
Matt Laitala came through New York on the Oscar II 19 Sep 1916. The next year he was living at 101 Poplar and listed William as his closest relative on his draft card.
In 1918, Adolph Kemppainen worked at the Balkan school and lived at 314 Central Ave. William and family were still living at 310 W Hickory. Veikko was born 13 Jun 1919.
In 1919, Matt Laitala filed his declaration of intent. He's still at 101 Poplar and a laborer.
The 1920 census lists the family at 310 W. Hickory in Chisholm: William, Catherine, John, Edward, Sulo, Wainer, Arvid, Waico. They had a mortgage. William had filed his papers to become a citizen. John through Wainer were in school. William, Catherine, John, and Edward were listed as being able to read and write. William's occupation was listed as common laborer.
In 1922, William sold lots 13-15 on Hickory and in 1925 he bought bought another section of the farm. In 1929, they raised the farmhouse and put in the foundation.
The boys ran moonshine during Prohibition and Katri was very mad when she found out. (Funny coincidence that Haapavesi, William's birthplace, is known for moonshine!)
In 1930, Adolph K. is a lodger on Poplar with the Ranta family and a laborer in a lumber camp, where he stays for the next ten years.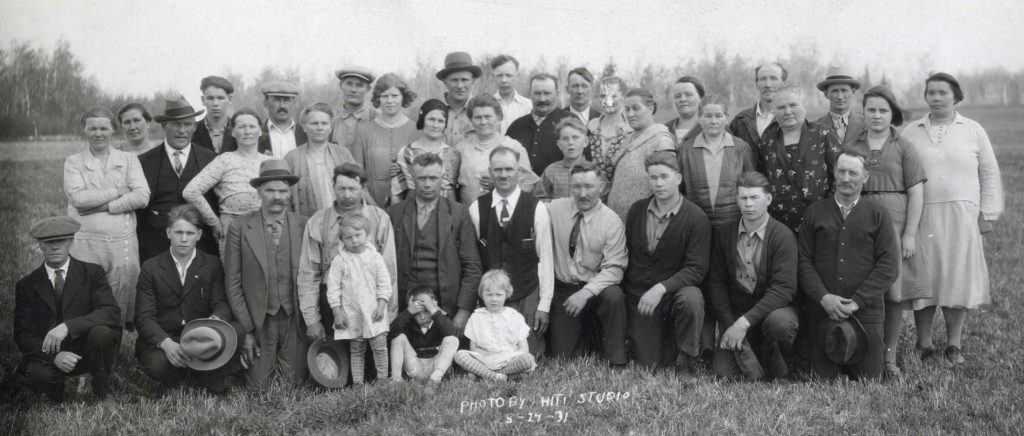 In 1933, William bought another section of the farm. In 1934, Chisholm officially becomes a city. In 1937, Katri filed her declaration to become a citizen. In 1939, she filed her petition and Marie Imsola and Gust Lake were witnesses.
1940 was a big year. Sulo and Gertrude married in 1940, having met a couple years before. The Doerings, her cousins, were witnesses. Her parents were not there since she was not marrying a Catholic. Katri became a citizen in March and William in September. The 1940 census reports that William and Katri had Ed, Sulo, Arvid and Gertrude living with them and Ailie is listed as a servant.
Then in November there was the big Armistice Day Blizzard. It was 1000 miles wide and 145 people died! Read more: 1940 Armistice Day Blizzard and 75th Anniversary of the Armistice Day Blizzard.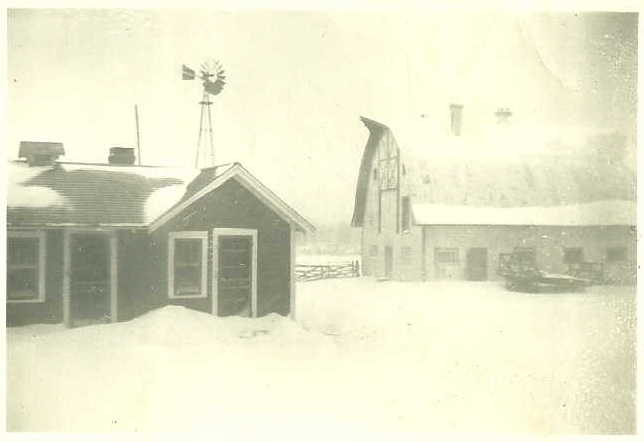 In 1941, William bought the last section of the farm. In 1944, Gertrude and Sulo were living in Minneapolis. In 1948, they were living in Kettle River for a few years and then they returned to Minneapolis.
In 1951, Ed bought the farm from William for $1. William died in Virginia, MN from lung cancer 21 Apr 1952.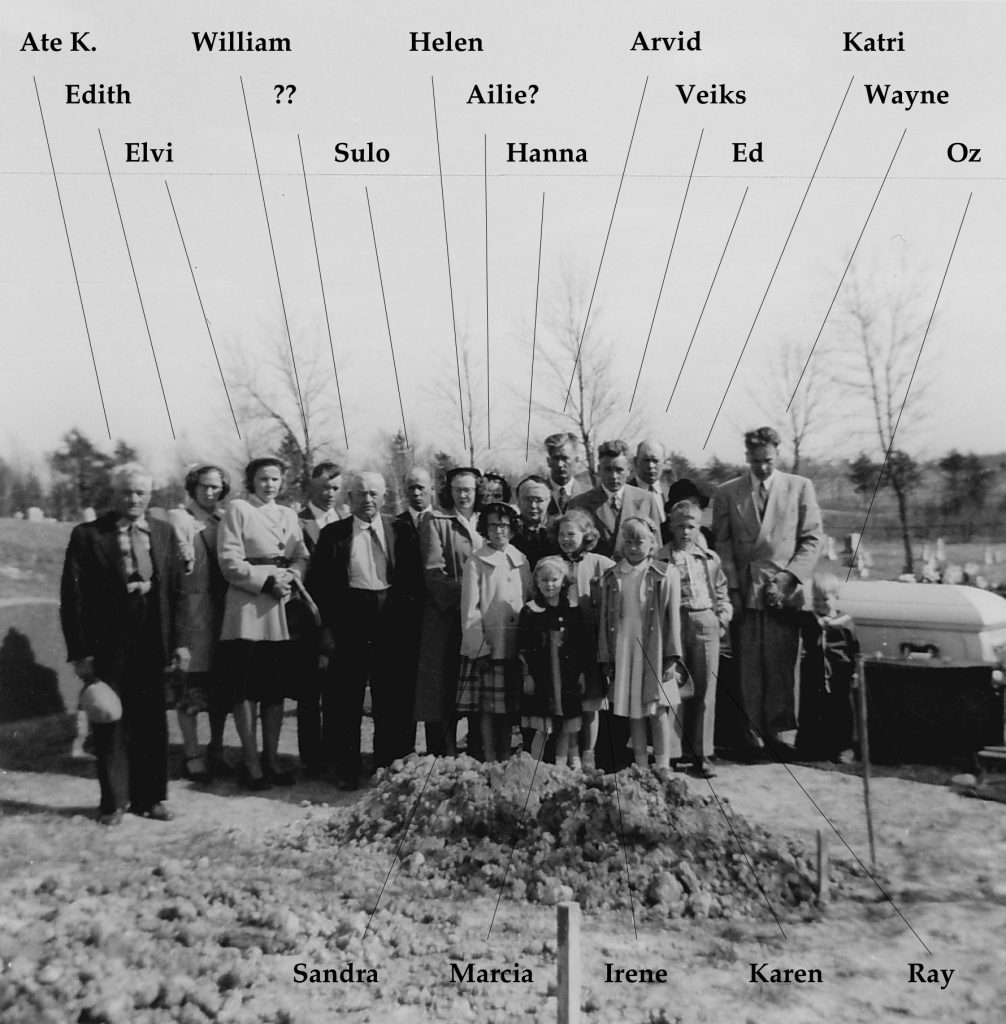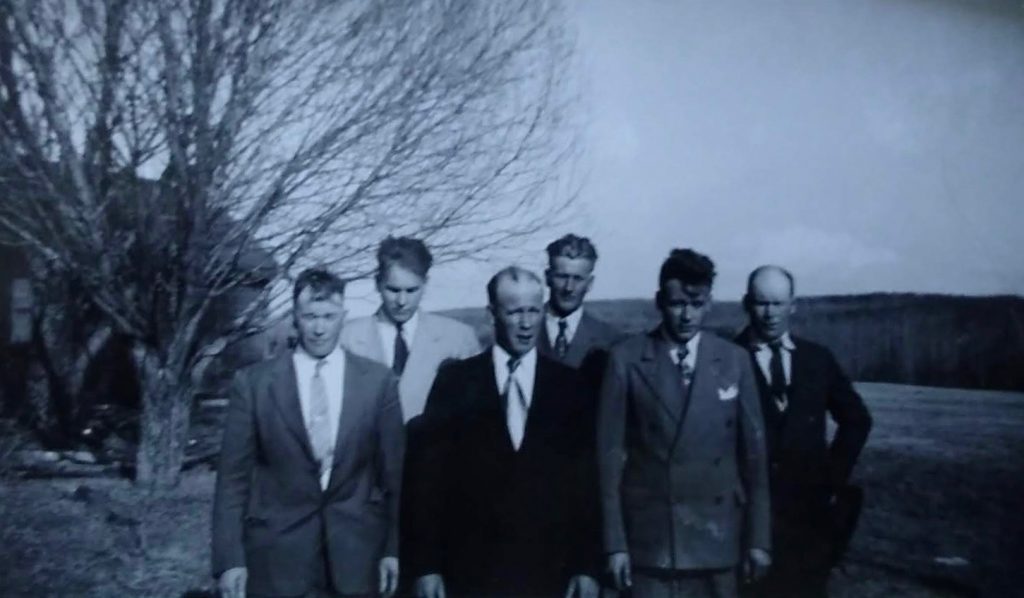 Wayne visited Finland in the 1960s and a Finnish cousin visited the United States as well.
Katri died from cerebral vascular thrombosis in Virginia, MN 29 Jun 1963. She had been in the Virginia Infirmary for a year. Adolph died in Balkan township 30 Nov 1963.
Hannah K. had worked at a Chicago hotel for years. She lived with Veiks and Ruth for awhile and then in a nursing home in Indiana. She died 14 Jun 1974 and left money to the six brothers who pooled it together for Ed.
William and Katri's sons were good craftsmen and had various talents:
William (1907-1976) farmed and cut wood. He married Elvie and they lived in Bovey.
Ed (1909-1997) was the blacksmith. He never married. He stayed on the farm.
Sulo (1911-1992) was the machinist. He married Gertrude. They lived in Kettle River 1948-1952 and Minneapolis the rest of their lives.
Wayne (1914-1980) was a Cargill executive in NY. He married Edith.
Arvid (1916-1986) worked in the mines and farmed. He married Ailie. He was a sergeant in the army during WWII.
Veikko (1919-1991) was a mason, machinist and in the army during WWII. He married Helen and then Ruth.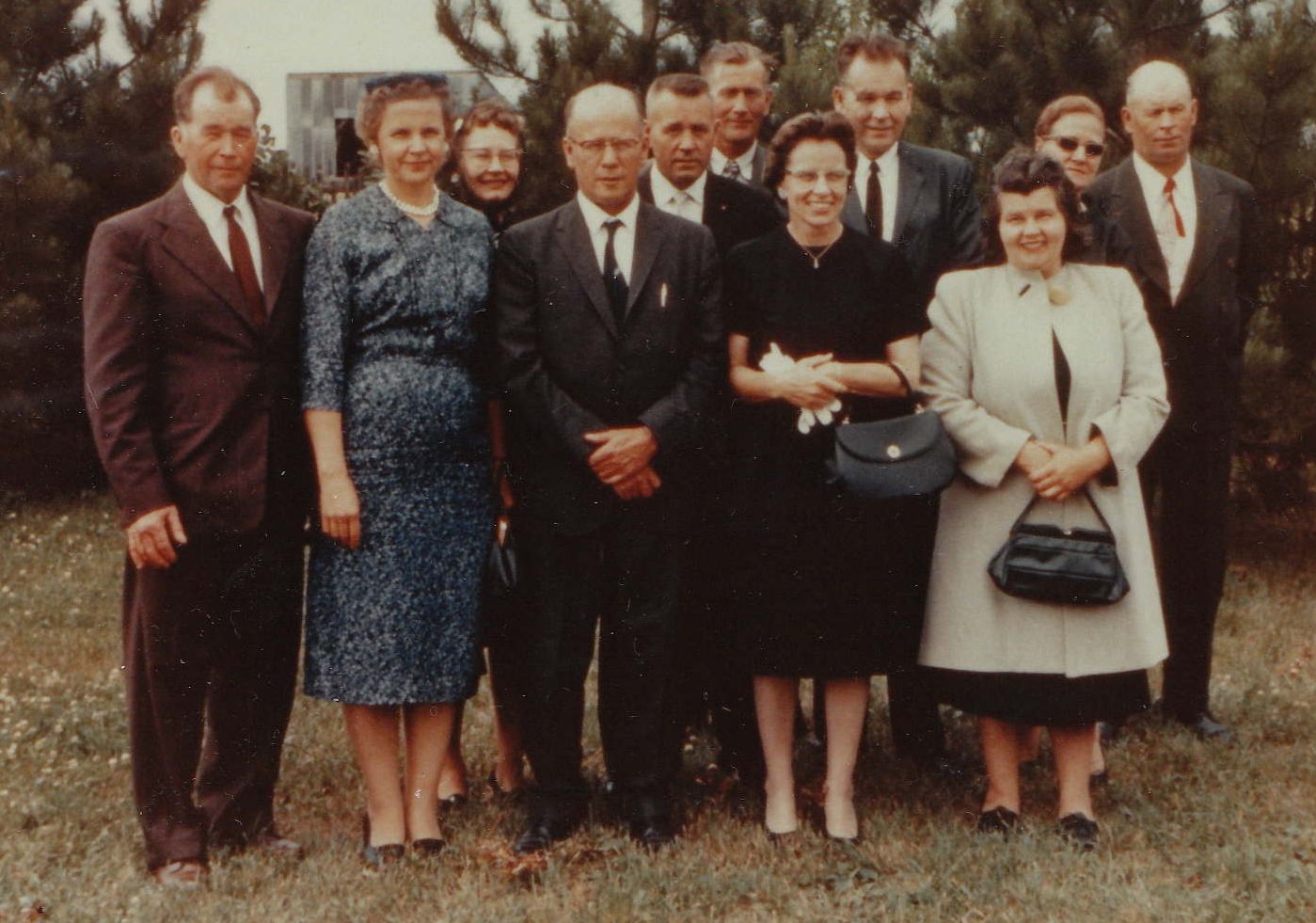 I am not giving much detail on the later descendants of William and Katri in order to protect the privacy of living people. They had 16 grandchildren.