Book Title:

American Environmental History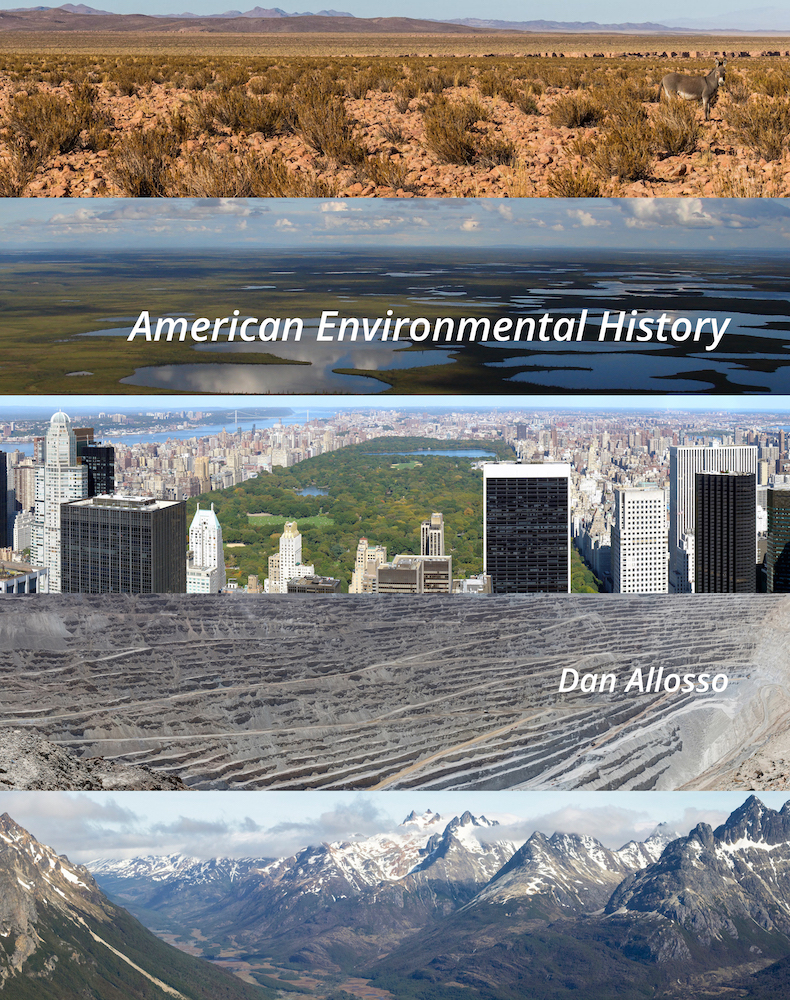 Book Description: A comprehensive survey of American Environmental History
License:
Creative Commons Attribution ShareAlike
Book Information
Book Description
For too long the environment has been considered little more than a neutral background to history. This text surveys findings of the new field of Environmental History about how the environment of the Americas influenced the actions of people here and how people affected their environments, from prehistory to the present.
License
American Environmental History by Dan Allosso is licensed under a Creative Commons Attribution-ShareAlike 4.0 International License, except where otherwise noted.