learFood is the backbone of human health…and country politics.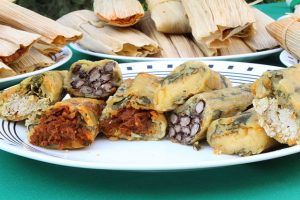 Introduction to Mexican cuisine starts with corn. Tamales for breakfast, corn tortillas for lunch, and elotes (grilled corn) for a late-night snack. A whole day's meals revolving around corn, a whole industry revolving around corn and a whole country's politics and income revolving around corn.
Corn, also known as maize, is the most widely produced crop in the world – consumed by humans, used as animal feed and turned into biofuels. In Mexico, unlike its neighbouring United States, emphasis is placed on corn for consumption. Two varieties are grown – white corn for human consumption, and yellow corn for animal feed. White corn is favoured for tortilla, and is also easier to to grow, sell and make a living on.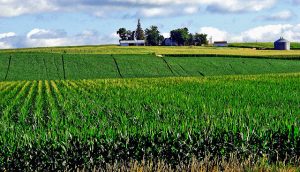 Production and consumption of corn runs Mexico, where self-sufficiency does not guarantee a living. Despite producing enough corn to feed itself, Mexico exports large quantities…and imports to make up for the loss. In a distorted global food system, sending away your hard labours, and buying that of someone else's is more economical. A whole country's economic is based on this distorted system.
And things get more complicated. Under the new US president, Donald Trump, United States have plans to leave NAFTA (North American Free Trade Agreement) that allows for cheaper imports and exports between Canada and Mexico. With Mexico being US's largest importer of corn, it plans to leverage this position to its own advantage. Mexico looks to Brazil and Argentina to diversify its corn imports, hitting US hard with loss of consumers. A single crop is linked to cross-country political stability.
Play Your Part:
Look

beyond the scope of internal politics – what happens in area has rippling effects to faraway places

Learn

about the economics of food. This will teach you how to spend your money wisely on what best supports your values.
---
Tamale is cooked using masa harina, a traditional Mexican dough made from corn, and wrapped in corn husks. It is commonly served with chili sauce. This dish is very adaptable – pick your preferred fillings and chili sauce (depending on your spicy tolerance – mine isn't very high!).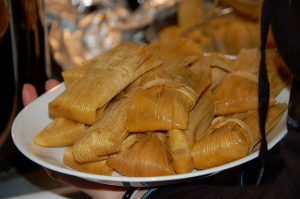 Tamale (from Genius Kitchen):
Yield: 50 tamale
Ingredients:
3 1/2 lbs pork shoulder (or pork butt), trimmed of fat and cut up
10 cups water
1 medium onion, quartered
3 garlic cloves, minced
3 1/2 tsp salt
4 cups red chili sauce
3/4 cups shortening
6 cups masa harina
1 1/2 tsp baking powder
50 dried corn husks (roughly 8 inches long, 6 inches wide at the top)
Directions:
In an pot, bring pork, water, onion, garlic and 1 1/2 salt to boil
Cover and simmer for 2 1/2 hours, or until meat is tender
Remove pork from broth. Let both cool.
Shred pork (with forks), and discard fats
Skim fats off cooled broth (optional)
Strain broth and reserve 6 cups
In large sauce pan, heat red chili sauce and add meat. Simmer and cover for 10 minutes
Soak corn husks in warm water, for at least 20 minutes. Rinse to remove corn silks and drain well
In a separate bowl, mix masa harina, baking powder and 2 tsp salt
Add masa harina mixture (from Step 8) and broth to shortening, beating well after each addition. Note: add just enough broth to make creamy paste
To assemble tamale, spread 2 tbsp of masa mixture on center of corn husk
Place 1 tbsp of meat and sauce mixture in center of masa
Fold sides of husk, and fold up bottom. Note: tamale should be open on one end
Place mound of extra husks or foil ball in center of steamer basket in pot (or Dutch oven)
Lean tamale in basket, open side up
Add water to pot, just below basket
Bring water to boil, and reduce heat. Cover and steam for 40 minutes, adding water when necessary
Recipe Notes:
To freeze and store, leave in husks. To reheat, thaw and wrap in wet paper towels. Microwave 1-2 minutes, or steam until hot.