Save the planet, it's the only one with chocolate.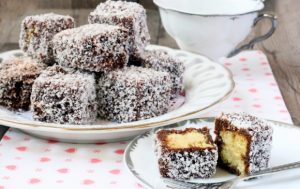 Who doesn't like chocolate? They come in all shape and sizes, sweet to bitter, eaten alone or with other ingredients. The list can go on…but they are all based on the end products. Delicious as they may be, there is a backstory.
Cocoa or cacao? Cacao is raw and unprocessed, cocoa is heated cacao. Cacao, the raw version, is a bean from the cacao fruit tree. Mainly grown in West Africa, it is a water-sucking tree that has generated an industry, where Third World farmers are at the mercy of multi-billion dollar global companies. The words fair-trade and organic are commonly associated with chocolate, and yet they make up only 0.5% or less of the entire industry.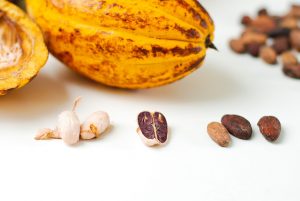 Australia, whose traditional lamingtons are covered in chocolate, import most of their cacao or cocoa. This is not necessarily a bad thing – cacao trees are not suited for the dry climate of the country, and supporting other neighbours, such as Vanuatu, Solomon Island and Samoa is more beneficial for all parties involved, including the environment.
Play Your Part:
Choose

the fair-trade & organic chocolate

Consume

the darker chocolate (think 60-80% cacao) – the less processed they are, the lesser sugar, the more nutrients and the healthier the chocolate. In addition, less processed also reduces the role of manufacturing – less pollution, and more income for farmers
---
Australia's cuisine is very foreign to me. I think of fish & chips and meat pies, but nothing that is "Australian" – as the region has a wide range of international cuisines adapted to their preference. Through some Internet searching, I landed upon lamingtons – popular in Australia and New Zealand. Cream-filled lamingtons have been growing in popularity, but the recipe below is for the simple filling-free chocolate and coconut covered version.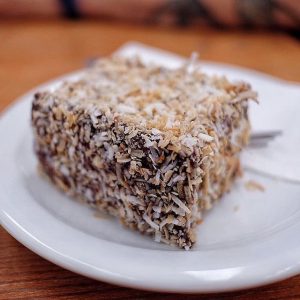 Lamington (from Jamie Oliver)
Yield: 30 pieces
Ingredients:
For the cake
4 eggs
1 cup (200 g) granulated sugar
1 tsp vanilla extract
1 1/3 cup (200 g) all-purpose flour
1 1/2 tsp baking powder
110 g butter, melted and cooled
For the icing
75 g unsalted butter
1 cup (250 mL) milk
1/2 cup (65 g) cocoa powder
3 cups (435 g) icing sugar
Other
6 cups desiccated coconut
Directions:
For the cake
Pre-heat oven to 350 degrees F
Grease and flour baking tray, lining base with parchment paper
Beat eggs, sugar and vanilla extract in bowl, until pale and thick
Sift flour and baking powder over egg and sugar mixture. Gently combine ingredients
Add melted butter, 1/3 at a time, mixing until combined
Pour mixture into prepared tray
Bake for 25 minutes, or until skewer inserted comes out clean. Note: cake should spring back when lightly touched in the center
Allow cake to cool, on wire rack
Once cooled, cut cake into even sized pieces
Refrigerate cake for a few hours, or overnight, in airtight container. Less fresh cake will be easier to dip
For the icing
Sift icing sugar and cocoa powder into two separate bowls
In a large saucepan, melt the butter. Mix in the milk
Add in cocoa powder, while continuously whisking, until completely dissolved
Add icing sugar, 1 cup at the time, continuously whisking to prevent clumps
Pour combined mixture into bowls.
To assemble
Set up working station: bowl(s) with chocolate mixture, dish with desiccated coconut and cooling rack placed over parchment paper
Working quickly, dip cake cubes in chocolate mixture, coating completely. Drip off any excess chocolate and transfer to coconut
Lightly roll chocolate-covered cake in desiccated coconut to coat evenly
Place cake cubes on cooling rack to drain
Recipe Notes:
For the icing, Step 5: divide into multiple bowls, in case one gets full of desiccated coconuts in the assembling process
To assemble, Step 4: refrigeration can help set the icing. Bring them to room temperature before serving