10

Practice: Case Study in Special Occasion Speaking
Official Roles and Rule Breakers
Consider the Rules for the Role:
The "First Lady" (or someday, "First Spouse"/"First Husband") of the United States of America has a complicated role.  This  is the description of the "First Lady's Role" according to the official US Whitehouse webpage (https://www.usa.gov/presidents#item-211485)."
The First Lady of the United States has traditionally been the wife or other close female relative of the President of the United States. First Ladies are the hostesses of the White House, serve as advisors to the President, and are often involved in social issues. Over the course of American history, the role of the First Lady has changed and evolved.

The Smithsonian Institution's National Museum of American History in Washington, DC, features a First Ladies exhibition, one of the museum's most popular attractions. Its virtual First Ladies interactive tour provides a visual experience of the First Ladies' gowns and other artifacts  (Presidents, Vice Presidents, and First Ladies of the United States, 2018).
Case Study Questions: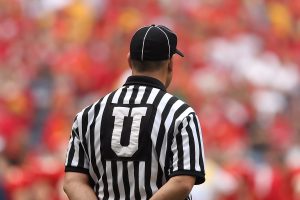 This Case Study asks you to consider this role.  Your class might discuss this topic. The goal is to consider is if any "official" visit needs to follow "Special Occasion" rules. Does ones' position as a speaker begin before and extend after the speech/visit?
What are the "rules" you and your classmates believe are "normal" for a First Lady?
How have the "rules" been broken by recent First Ladies like Michele Obama, Hilary Clinton, Laura Bush, Barbara Bush?
How were the "rules" most recently applied to Melania Trump?

Watch the following news clips from a variety of sources.
How do the sources discuss this situation similarly, differently?
Visit the Topic's Coverage from a Variety of Media Reports:
ABC News:  https://www.youtube.com/watch?v=oqdQJPEc9hc 
BBC = BBC News Briefing | Melania Trump Jacket, Immigration Debate, Airbus Brexit Impact | Oliver Cornock. Published on Jun 25, 2018. On Friday's (22/06/18) BBC News Briefing with Samantha Simmonds, Oxford Business Group's Editor-In-Chief, Oliver Cornock, shares his insights on trending news events. https://www.youtube.com/watch?v=Bz3EK-qp8KQ.
Conversation on "The View:
References:
Presidents, Vice Presidents, and First Ladies of the United States. (2018, March 22). Retrieved June 27, 2018, from USA.gov: https://www.usa.gov/presidents#item-211485
---
Citation: (Presidents, Vice Presidents, and First Ladies of the United States, 2018) Bibliography Entry: Presidents, Vice Presidents, and First Ladies of the United States. (2018, March 22). Retrieved June 27, 2018, from USA.gov: https://www.usa.gov/presidents#item-211485Enter your footnote content here. ↵