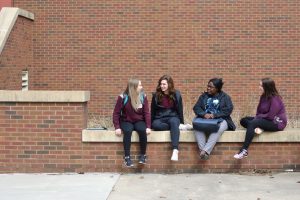 Who am I? Who are you? What are we doing together?
UNDER CONSTRUCTION 🙂
"Who am I, who are you, what are we doing here together?" These three questions were posed by Dr. Charles Tucker, a professor at Northern Illinois University to all of his Communication Studies students. Since then, these questions have informed our inquiry into communication contexts. This Open Resource Education (OER) textbook will focus precisely on these three questions. We will ask you to consider how you have created your own sense of self based on your cultural and co-cultural identities.  You will also ask, "Who are you?" as you explore a variety of cultures and intercultural communication skills. This might move you from an established "comfort zone." We hope you will trust that this movement will help you address the question we all seem to be asking today, that final question Dr. Tucker asked us in class, "What are we doing here together?"
So often our conversations seem guarded with, "I don't want to offend you…." or "I don't like to rock the boat, but…." What if we just had conversations using respect and compassionate listening? We can't learn about all cultures and experience all forms of intercultural communication. We can, however, begin to cultivate intercultural communication curiosity. From there, we hope you'll also develop a means to improve your intercultural communication competency. Having the skills, knowledge, and motivation to do so.
Meanwhile, we hope you'll just trust that in listening to others, reading more, and moving out — even if just a little — of your "comfort zone, you'll begin to see growth in your communication skills.
~Lori and Mark Halverson-Wente
Resources Include:
An Open Education Resource (OER) Textbook

Key Intercultural Communication Theories
Skill-based applications
Discussion Questions & Activities
Embedded Case Studies & Videos
References

A Unit on Sample Assignments, Activities, and Student Work
A Unit on Guest Speakers
A Unit on Cultural Highlights
A Listening of Culture in your Backyard Site Visit Suggestions
Additional Resources

Human Library Links
Video Suggestions
Additional Related Intercultural Communication Open Education Resources
About the Project – Contact Us: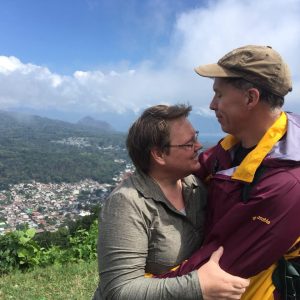 This project is the first phase of, what we hope will become, a full Open Educational Resource (OER) textbook written by Mark and Lori Halverson-Wente.
Feedback on this OER book can be sent to lori.halverson-wente@rctc.edu or mhalversonwente@gmail.com.
Resources were used, with correct attribution, from the OER textbooks: http://open.lib.umn.edu/communication, Exploring Intercultural Communication, and Introduction to Communication.
Sources for media are attributed with the graphic, photo, audio, or video.
A comprehensive listing of attributes can be found in each chapter as noted and in the Works Cited Page in the Appendix section of this WordPress Book.
Late Updated: 4/22/2022
*In some areas, the chapters are under construction.