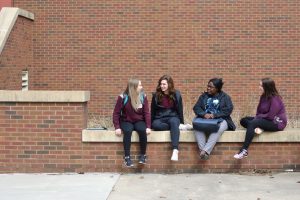 The "Humans Unit" Overview:
The "Humans Unit" is an intercultural communication interview learning module providing students a unique opportunity to better understand a given culture outside of, or other than, their own culture.
The "Humans Unit" Objective:
The interview learning module is foundational for the process of acquiring that level of intercultural communication competence, increasingly necessary for professional growth and personal fulfillment, as it gives students sensitive insight to persons of another culture and an appreciation for one's role and responsibility within our globalized world. In short, "[c]ollaboration and commerce between nations and across cultures is an unavoidable necessity of modern living, with the success of those endeavors hinged upon the competence with which each party interacts with the other. Further, these interactions can be beneficial, not just in terms of each group realizing their respective goals, but also at the level of the individuals involved" (Cavanaugh, 2015, p.1). Thus, presenting and encouraging the transformative process of learning effective intercultural communication interviewing skills are key to improving intercultural communication competence — the extent to which one is able to "effectively adapt verbal and nonverbal messages to the appropriate cultural context" (Neuliep, 2018, p.37).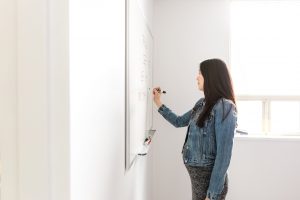 Elements of this Unit Include:
Increasing Intercultural Communication Competence is the general objective of this unit. Elements of this unit include theory, sample student work, online class activities, relevant links and resources. The key questions addressed in this learning unit include:
What are communication and intercultural communication competence
What is perception and perception checking?
What verbal skills are used in building intercultural communication competence?
What nonverbal skills are used in building intercultural communication competence?
How can compassionate listening help build intercultural communication competence?
Communication Skill Areas Related to Intercultural Communication: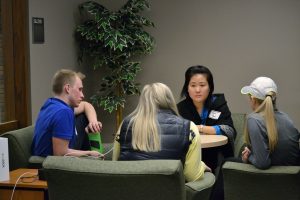 There are four primary concepts and skill areas, central to intercultural communication itself, that are necessary for conducting an intercultural interview–perception and perception-checking, nonverbal communication and verbal communication, listening. The pedagogical format used to best impart the four skill areas central to intercultural interviewing includes a definition of the skill area itself, a discussion of the practice or use of this skill area in intercultural communication contexts, questions to consider for the effective use of the skill area, and a prompt or queue for the development of an essay assignment reflecting upon the intercultural interview; in sum, we consider what is learned from the preparation for the interview, the tenor, and substance of the interview itself, and a reflection upon if/how the interview transforms or deepens an understanding of both the culture of the interviewee as well as the student's own culture. The unit is peppered throughout with insightful student observations and, in the appendix, helpful comments culled from past student papers are offered.  External resources, class activities, and videos will also be provided for an opportunity to further and deepen understanding of the four skill areas (perception, verbal and non-verbal communication, and listening) beyond what is strictly necessary for the scope of the student essay or special project.
Course Content: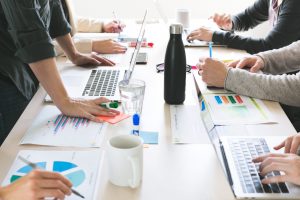 Though designed to assist in reviewing and distilling certain key conceptual and skill areas relevant to the essay assignment, this unit still stresses familiarity with primary course materials as a whole or related/important material covered during class. Course content must be read carefully, understanding the importance of asking the instructor for clarification of something unclear, addressing any questions that occur while reading, or sharing valuable student life-experience with the instructor, sparked by reading or conversation, that may inform or flavor the essay. The instructor will do everything possible to help the student succeed in both understanding the concepts and formulating a solid outline or strategy for using core concepts in the intercultural interview. The instructor will help the student translate what they have learned of the theoretical aspects of intercultural communication, what they have experienced in a successfully conducted interview process, and, drawing from the student's personal experience itself, offer suggestions as to thinking through and writing a coherent narrative that shows progress towards intercultural communication/interviewing competence. Again, sample outlines, previous student essays, and other helpful resources are linked at the end of this unit.
Resources Include:
A Unit on Key Intercultural Communication Theories
A Unit on Sample Assignments, Activities, and Student Work
A Unit on Guest Speakers
A Unit on Cultural Highlights
Additional Resources

Human Library Links
Video Suggestions
Additional Related Intercultural Communication Open Education Resources
About the Project – Contact Us: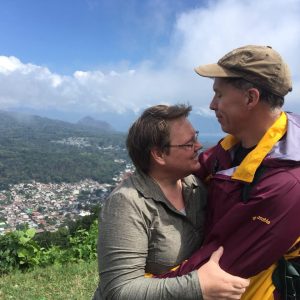 This project is the first phase of, what we hope will become, a full Open Educational Resource (OER) textbook written by Mark and Lori Halverson-Wente.
Feedback on this OER book can be sent to lori.halverson-wente@rctc.edu or mhalversonwente@gmail.com.
Resources were used, with correct attribution, from the OER textbooks: http://open.lib.umn.edu/communication, Exploring Intercultural Communication and Introduction to Communication.
Sources for media are attributed with the graphic, photo, audio, or video.
A comprehensive listing of attributes can be found in each chapter as noted and in the Works Cited Page in the Appendix section of this WordPress Book.
Late Updated: 12/20/2021
*In some areas, the chapters are under construction.